Stainless Steel Knife Set
There's nothing like making fresh salads, pasta, or steaks with cutlery that can help you make these meals quickly. Therefore, Fusion makes all of this possible by introducing a perfect stainless steel knife set. Moreover, these knives have marvelous wooden handles, quality steel, sharp blade, and rivets.
Perfect 5

knife set stainless steel
The stainless steel knife set includes five different knives. It includes a butcher, chef, Santoku, steak, and paring knife. Therefore, the complete set is excellent for various kitchen tasks.
Butcher Knife
Chefs primarily use a butcher for larger meat blocks. Furthermore, you can use them to cut veggies like the Chinese.
Chef Knife
Cooks use a chef knife for cutting, disjointing, and chopping cooking ingredients.
Santoku
Santoku knives are ideal for mincing, dicing, and slicing purposes.
Steak Knife
People usually use a steak knife for cutting and serving steaks.
Paring Knife
In the end, the small but mighty paring knife is best to cut, chop, or slice fruits and vegetables.
These five knives are most frequently used in every kitchen. Hence, this stainless steel knife set is highly recommended by chefs. Furthermore, they choose it because of its details and excellent performance while preparing meals. In addition, they're an excellent gift for new or professional chefs.
The Quality
This stunning set is made with stainless steel. Moreover, our craftsmen forge the knife using top-quality steel to give you a rust-free product. Then they attached a wooden handle with rivets. In addition, the wooden handles have an excellent grip and long-lasting quality. Hence, all five knives have olivewood handles.
Furthermore, the sizes and weight of the stainless steel knife set are perfect. They also have a comfortable grip and size to do meal prep with ease.
Manufacturing Method: Handmade
Blade Material: Stainless Steel, Razor-Sharp
Handle Material: Olivewood with Brass Rivets, Full Tang
Hardness: 50-60 HRC
Set Weight: 2000g
Overall Length:   12.5 inch
Blade Length:      8 inch
Handle Length:   4.5 inch
Blade width:        3.5 inch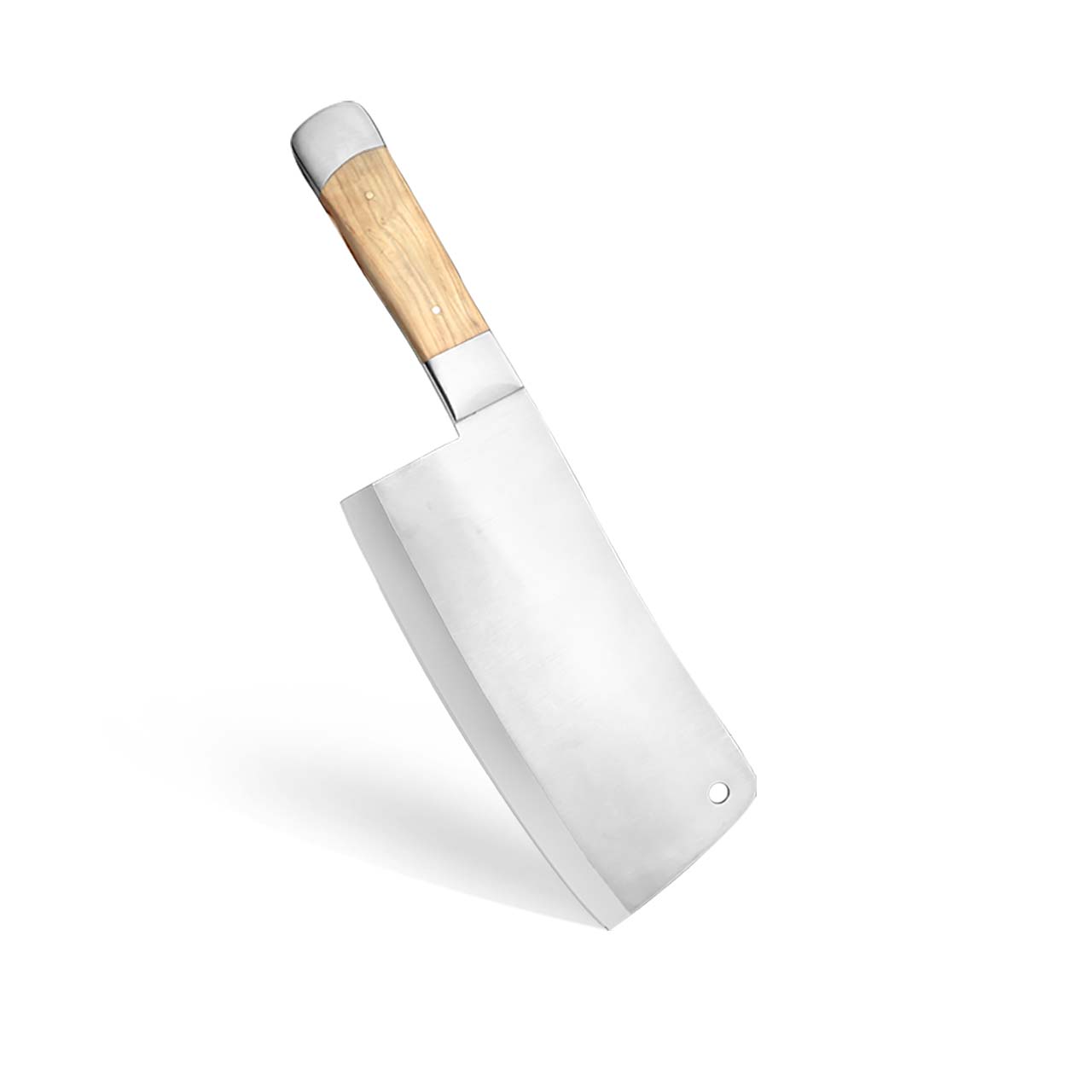 Overall Length:  9.5 inch
Blade Length:     5 inch
Handle Length:  4.5 inch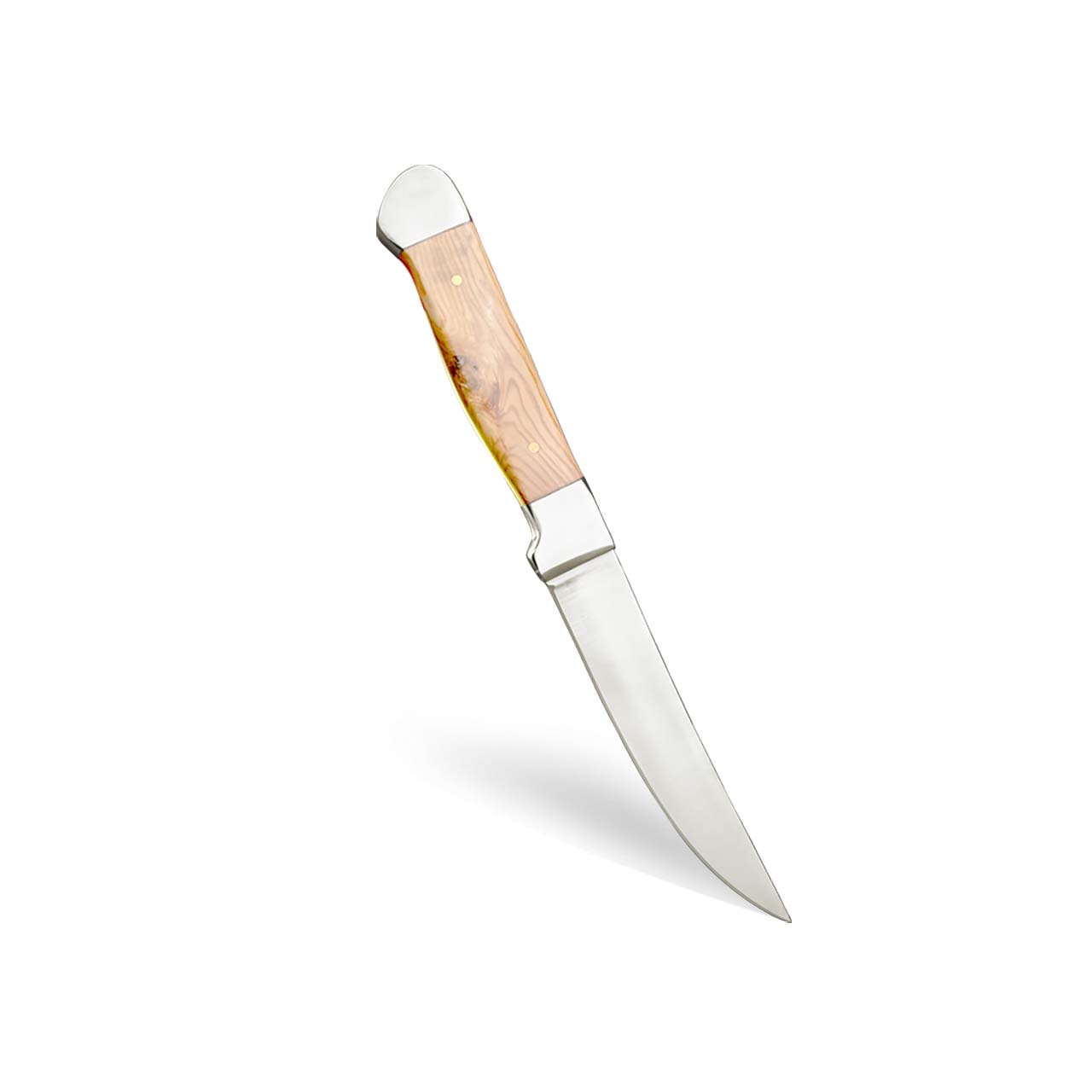 Overall Length:   12.5 inch
Blade Length:      8 inch
Handle Length:   4.5 inch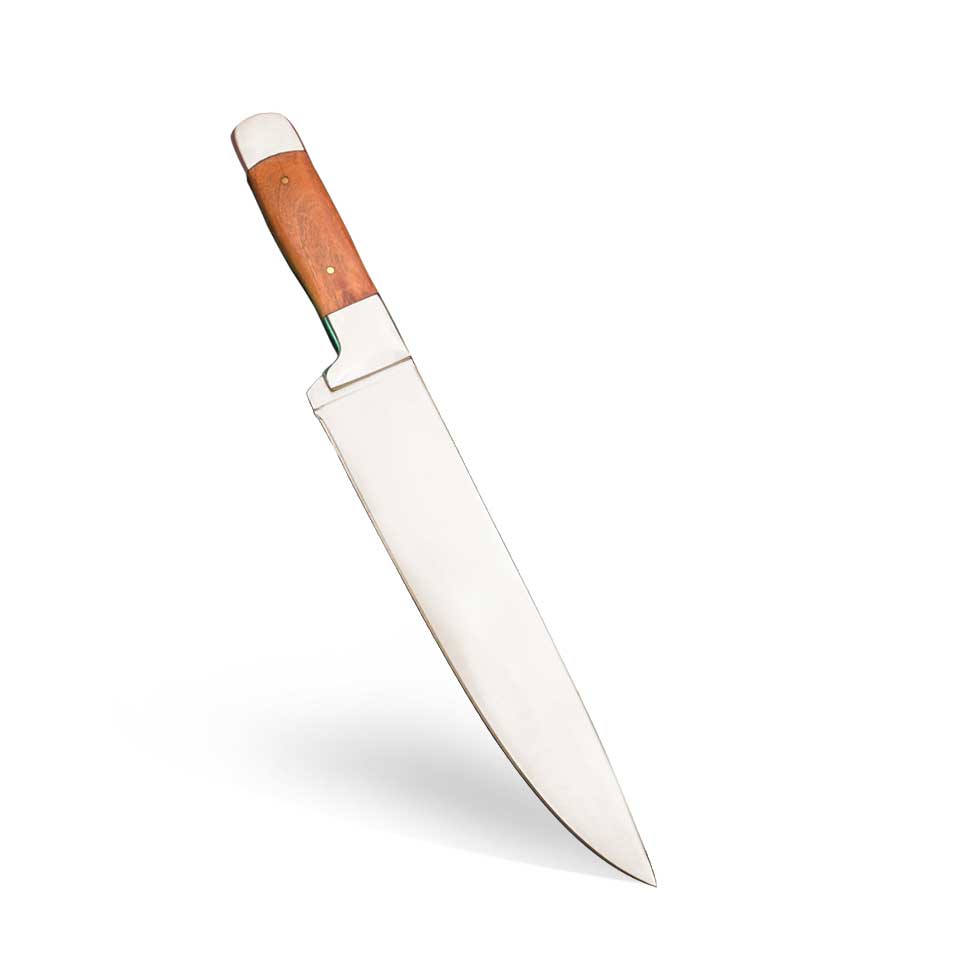 Overall Length:   8 inch
Blade Length:      4 inch
Handle Length:   4 inch