Best Gift for Chefs - Top 13 Ideas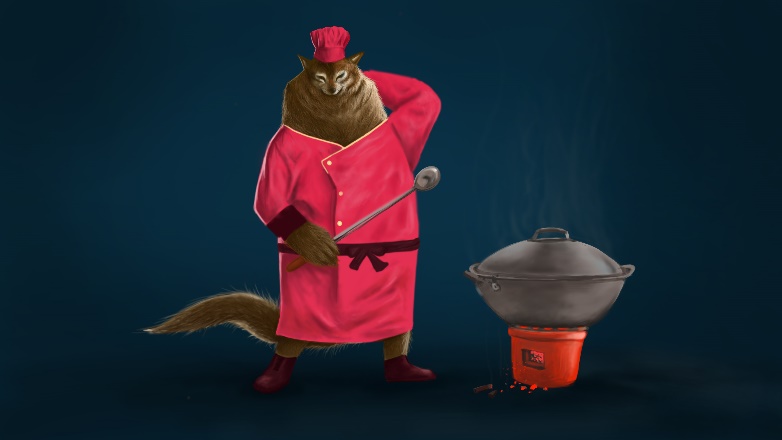 Before we discover the best gift for chefs, we need to determine the main difference between a chef and a cook. Both a cook and a chef might have some differences. However, one thing they both have in common is that they cook!
The gift ideas for chefs might vary from the gifts preferred by a cook. Hence, let's look at some different gifts for professional chefs and home cooks.
You must have noticed an extensive range of gifts available online for the Chefs. Unfortunately, many of those gifts are for the home kitchen. In other words, many unique gifts for chefs available online are not for chefs at all. No wonder I have seen chefs accept gifts given to them with a smile and then pass them on to a friend who happens to be, you guessed it, a cook!
Damascus Sets
Furthermore, go for the Damascus steel to make it the best gift for chefs. Unlike Stainless steel knives available in most kitchens, Damascus steel knives have unique natural patterns. In addition, these patterns make Damascus steel knives different. Considering that they serve the basic need of a chef, your beautiful gift will be cherished (and used) for many years to come. Moreover, you can select a set of Damascus steel knives here.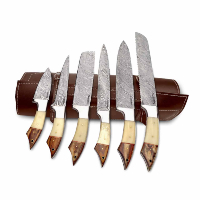 Get a set of 6 top quality Damascus steel knives, including a chef's knife, for all your veggie, fish & meat cutting tasks. Consequently, these multiple knives are excellent for your meal prep.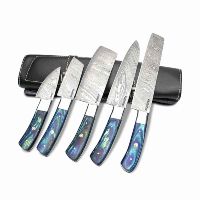 Discover the best kitchen knives for cutting meat and much more. The set has 5 knives that have utility and beauty, it's a perfect knife set for your kitchen. It has a wooden handle with rivets. Moreover, the knife set has Nakiri, chef, butcher, small Nakiri and chef knife.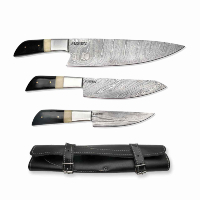 The best kitchen knives set has 3 excellent knives. Moreover, there's a large and small chef knife and then a paring knife. They all have a sharp edge blade to give you an exquisite chop. In addition, it will help you cut from a tomato to a chicken. The details make it one of the best gift ideas for chefs.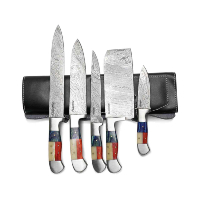 This knife set is perfect for a patriotic American citizen. That's because the wood and bone handle has American flag colors. Furthermore, it's perfect for every kitchen since it has different efficient knives.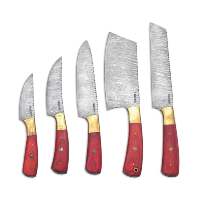 An elegant burnt orange handle 5-piece knife set has various knives. The sharp knife has a beautiful twisted Damascus pattern blade with jimping. Moreover, the handle is wood and brass that has a great grip for chopping and slicing.
An Apron
So what is the best gift for chefs? Well, you need to look no further than a beautifully stitched leather apron. Consequently, a chef has to spend time with some messy ingredients. Secondly, they need a hygienic and clean environment. Hence, they love an apron that helps them stay clean.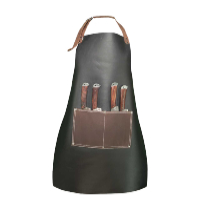 This is a 100% original buffalo leather chef apron. According to reviewers, you also get a long-lasting usage with this original and natural leather item. Moreover, they offer different sizes and quick shipping.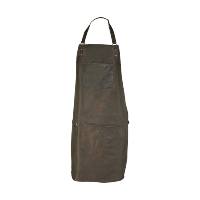 This apron with softer leather is perfect for kitchen and grill use. Its material is all organic and natural for long-lasting usage.
In addition, it includes great aspects like adjustable belts, heat protection, and pockets.
Stainless Sets
Secondly, a chef has to spend a lot of time with knives. And by that, we don't mean just a chef knife. They have to use all kinds of knives for all types of meats and vegetables. Therefore, the best gift for chefs is a set of good knives.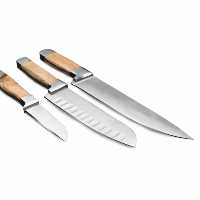 Chef knife set with three most suitable and top quality chef knives. The chef knife set also has many exquisite features like a wooden handle, sharp edge, and quality material. These knives are the best choice for every kitchen.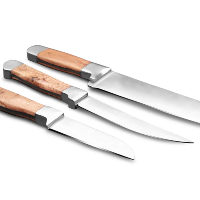 We are bringing you the finest, sharp, and classiest cooking knife set of the year. We've got you covered with this cooking knife set whether you want to cut, slice, or chop. All three knives included in the set have high-quality materials.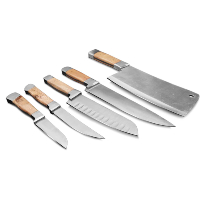 Perfect multi-use stainless steel knife set that includes five excellent knives. It has many ravishing features like a beautiful handle and quality stainless steel material. These knives can do a variety of tasks.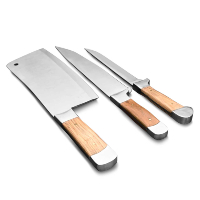 Perfect 3-piece kitchen knife set that includes a butcher, steak and a paring knife. The professional chef knife set has amazing quality for long-lasting usage.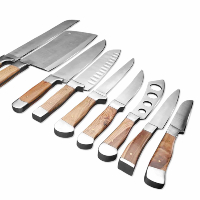 A mega stellar knife set! The most exceptional set with amazing 9 knives. The best professional chef knife set is best for preparing delicious food. The size of all chef knives is also suitable so that it yields the best results.
An Exclusive Collection
Now let's talk about one of the most exclusive and limited edition gift ideas for chefs. More importantly, it's not a treat for only chefs but anyone with impeccable taste. For example, you can gift it to someone who has just completed their professional training or completed their ten years in culinary arts.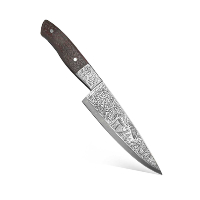 This custom engraved chef knife is made from the best steel and a wooden handle. The blade is engraved with beautiful flower motifs. Furthermore, you can give a symbol or any design to engraving in the middle. For example, the institution's logo or the restaurant appears in the middle of the knife.
In conclusion, selecting the
best gift for chefs
is a challenge. We hope that set of
Damascus steel knives wrapped in a pure leather sheath and custom engraved
knife with a logo and name in the middle will make that selection easier for you.
Furthermore, they
'
re great gifts for home chefs, armatures or learning chefs,
basically for everyone!